Ask.Be.Blessed.
Three complete sentences. Each word has lessons. Each work has learnings that can fill a lifetime. The goal is for the learnings to be a book to give to my children. The book has a subtitle, but what I have found is the subtitle changes as the understanding of the methodology continues to unfolded.
Ask.Be.Blessed.
The Alchemy of Personal Change
Ask.Be.Blessed.
A Path to Self
Ask.Be.Blessed.
The Grace of Manifestation
All of this rests in these 3 words. As an example.....
​
ASK.
How To Ask
If you could manifest anything in the space of the very next moment, what would it be? If your life held only one more minute, one more hour, one more day, what would chose to manifest into existence? What would you summon?
I invite you to slow down for a moment and feel these questions in your body. Pause for a moment, find your breath and allow yourself to rest quietly into your soul.
I ask again, if your life held within it only one more day, one more hour, one more minute; if your body contained only one last exhale, what words would the breath of your last prayer contain?
This is Ask. This is prayer. Feel the energy surrounding this type of an approach to asking within prayer. Feel the depth and magnitude of it. Feel the seriousness, the realness and finality of it. Where does this moment point you towards within your being? Does it resonate with you? Are you familiar with this feeling, with this depth? Are you familiar with this aspect of your being, with this level of authenticity and connection?
In June of 2016, I found out I had 45 days left to live. For the next 3 days I examined my life. I sat. I meditated. I assessed. After 3 days I realized very clearly that how I was spending my time, each passing second, was how I was spending my life, literally. Not just in that moment but in every moment. How I was spending my time, with whom I was spending my time, was how and with whom I was spending my life; this was how I wanted to spend the next 45 days of my life. It was from this place of authenticity, from this place of realness that this gift of how to pray was provided to me.
I invite you to Ask with peace beyond measure. Pray with the intention of your prayer resting softly upon the breath of your last exhale. Be at this level of peace with your prayer and at this level or lack of attachment to outcome. It is your last exhale after all. Be at peace with the words that rest upon the breath of your prayer. Let the words within your breath carry more peace than the silence they break. This is how to Ask.
Who To Ask
Who knows you best? Who has witnessed you every second of every day of this life and every life manifested since the birth of your soul?
'You'
have. Your soul has. Your highest self has. Your
'You'
, your true-self has witnessed it all. you cannot escape
'You'
. you cannot lie to
'You'
. you cannot pull one over on
'You'
. you actually knows that you cannot truly, honestly, and with complete integrity, Ask
'You'
for something that does not align to something greater than you. There are no prayers for material things on the last breathe of life and there are no prayers for material things offered to the infinite soul that is 'You'.
'You' are infinite. 'You' contain all and are connected to all.
Tat tvam asi - I am that or that I am.
Ayam Atman Brahma - Atman and Brahman are the same. The individual self is one and the same with the Absolute. Like the wave and the ocean, the wave is not a separate entity, so similarly Atman and Brahman are the same.
I invite you to Ask, to offer your prayers to your highest-self.
Why Ask
My experience has shown me that if I get what I desire from Asking, then from the inside, from my inside, from the perspective of self, I am seen, loved and blessed. All of these occur self-to-self. Asking, provided me love. I loved myself enough to Ask. This is alchemy. This is the transmutation of intention to manifestation. Asking from the heart, Asking upon the last breath carries within it humility. It carries within it surrender. Asking like this hands over the reigns to something greater than your ego, releasing control and enabling the desire, willingness and vulnerability of the heart to channel the creative spirit of the universe through you.
Asking "asks" for love and compassion while giving love and compassion. Asking provides an opportunity for 'You' or anyone to be loving and compassionate with you, for you. Asking is a double move of alchemy. You love you and you allow others to love you too. This is why to Ask. You can transmute the energy of intention into love of self.
I invite you to Ask your highest-self for your hearts desire, like thewords literally float upon your last exhale. Ask so that 'You' can share with you a love for self so you in turn can find and share love for all. Once you have love for self, once you have compassion and mercy for self, you will in turn have compassion and mercy for all.
This is Ask.
Powered by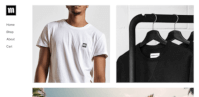 Create your own unique website with customizable templates.