July 15th, 2016....3am...I awoke to the message "July 31st is the day".

My understanding of this message was "July 31st, was my last day" not "the day". In other words, I immediatly thought I was receiving a message of when my path here on earth, in this body, would be done. 45 days from that early morning, I would no longer inhabit this body.

I didn't really question the message. I had no reason to really, because since March, I had been receiving messages like this regularly; probably once or twice a week at this same general time in this same general fashion. I would wake very early in the morning and in a half-sleep a message would be there for me. Short. Succinct. Clear. For months I followed and bellieved these messages and my life was very smooth and flowing. I was gently pulled through life in an elegant, graceful dance.

I correlate this gift of receiving message back to a meditation prayer I made in Novemeber 6 months earlier: May I be blessed with the grace of receiving and understanding the messages being shared with me.

So here I was sitting in bed after being given a message that I believed without doubt was true; I had 45 days left. For the next week I thought about my life a lot. I treasured all moments with a new sense of wonderment and gratitude. I was present and aware like never before and my realization at the end of that week was, I wouldn't change anything about my life, what I was doing, how I was spending my time or with whom I was spending it. I realize I was being me just as wanted and in so doing I was at ease. I was making a difference in peoples lifes in such a simple yet profound way, it literally brought me to tears as I thought about it. Like a small pebble in a pond, I could see the ripples I made were cosmic and more significant than I could ever fathom.

It was the second week of July now and I was preparing to go to a Vipassana retreat. My return date from the retreat, July 31st. Hmmm, my last day. Should I go? My wife told me "it is your day of awakening".

I was driving to Wisconsin from Kansas City. I knew that the car ride would be a significant event. I left and was into the drive about 4 hours and I could feel a pencil size arrow of hot energy leaving my crown chakra. This was a similiar energy or pressure that I had over my third eye for the last year. On the 5th day of Vipassana, middle morning after struggling with sitting endlessly, I opened my eyes during a deep meditation and as soon as I did, I awoke to recognize that which was seeing was permanent, never changing. The struggle of sitting in my body allowed me to open my eyes to my permanence. As soon as the energy that was once a pencil, blew the top of my head off. From the bottom of the back of my scalp to my forhead, like the area covered by a hat, felt like it left. An energy the size of a large baseball bat corsed up my entire spin and left my crown chakra. This stayed activated in this fashion for 2 weeks. This was the awakening of Kundalini.

From that 5th day on, my experience was that of full connectedness. Of oneness. Of being completely awakened to my body and through my body singular with everything that used to seem seperate from it. It is like the body woke up and my experience was oneness through the body. I walked and said a prayer. I ask my higher self for full awareness of self. I ask on behalf of me and everyone I have ever been ,to stop the suffering here, with me, now.

The teachings of Vipassan are that all sense organs create sublte energy on the body and the mind and body react to these sublte energies. The goal is to experience these with objectivity. So, sight or sound or smell create subtle energy on the body when they are engaged. On the 8th day of Vipassana just prior to lunch, someone sneezed. This had occurred a few times before and it was always so startling. But this time I recognized why, I was actually startled prior to realizing I heard the sneeze. My body "lit" up prior to me "hearing" the sneeze. This correlated directly to the teachings. Sound occurs, the ears hear it, the body creates subtle energy and the brain registers the hearing cognitively. I felt the energy before I heard the sound. And not the energy of the sound, then energy on my body, from my body, from hearing the sound. When a loud noise occurrs, you are actually startled by your body literally lighting up with subtle energy, not by the sound itself. This was amazing to me.

At lunch that day I sat outside in this quiet cove of trees alone. A bird was chirping. I realized I could feel the energy on my skin of the chirp, prior to the chirp registering as being heard, cognitively. I was amazed. I sat eyes closed and tuned into this energy. I realized I could feel the energy my body created as the wind blew through the trees. I got up and I walked down a path through the woods. I was walking and blinking. I realized when I closed my eyes, there was an energy difference on my skin. When I opened my eyes, a new signiture occurred on my skin. I gazed through the trees as I turned my head. I could feel the energy of seeing as the contrast of what I looked at changed. I closed my eyes. The energy of sight dropped from my skin. As I breathed I realized, I could sense the energy of smell on my skin. So there in those moments I could feel and distinguish the different energy patterns created by my body as I listened, gazed and smelled my way along the path I walked over lunch. I was literally in awe.

On the 11th morning, the day I was leave to go home, I awoke at 2am with a very high pitch whine of an energy climbing my spine. The pitch of the energy changed as it passed where the chakra connected to the spinal column. I was testing my wife and telling her about it. It was so strong. So loud. It reached my crown chakra and it felt "stuck" there. She told me "it is shakti, take it to shiva, the chakra above the head", so I sat in meditation and let the energy continue to rise.

A white light erupted around me. It engulfed me. An energy of light that reminded me of the transponders used on Star Trek, but this energy felt as though it could move the earth across the universe without trying. It was focused directly on me and I felt myself lift through my crown and merge with this light. I saw my shadow of my ego self fall away as I raised up. I was one, merged in bliss, sitting on my bed in Vipassana, on July 31st at 2am.

After a few minutes I opened my eyes to the ocean of AUM that is this reality.

Bless you....



Powered by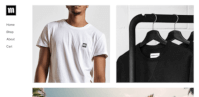 Create your own unique website with customizable templates.