The river of life; the wanting flow from your soul that is gently guiding you to your natural state of being, your natural state of realization of what You are. This divine flow will eventually eliminate any obstacle you place before it. Everything will find and rest in its natural state of being. It may take seconds or life times to erode away the mud of ignorance but erode away it will. This is not done against ignorance of self, but for love of self. The river is a river of peace of love. It is a soft and natural lovely flow that is for the harmony of resting naturally.

As this occurs I have found the larger the obstacle, the larger the ignorance of self, the more pressure, the more misery the more conflict the more effort. Awareness, humility, courage, willingness, vulnerability all play key roles here to help turn dissolve the obstacle, to help remove it.

Awareness of the pressure is first. The lack of harmony. When this is felt choices investigate why. What is causing it? Look inside you not outside you. Disharmony is always inside you, always your lesson, and it is only the inside you can change. My learnings were many times related to humility. I began the exercise of placing the ego in its place, being wrong, being humble, so I could feel my harmony of being, which then brought graciousness and gratefulness. Peace, as and being what I needed to be from my heart not what I wanted to be from my ego.

The move was not natural. My ego was sore. It took effort but it was the right effort. Effort that paid off in peace of heart not peace of mind. The more the exercise occurred the easier it became. There was less soreness. It is simply part of being, finding the pressure and aligning to self. I don't know if it ever stops. It seems just part of existence. For it is through the contrast that the complete picture can be seen.

As I explore I find I encounter beliefs. Beliefs solidify the obstacle. They make it real or make it appear to be real. Through this I have been blessed with time and patience to contemplate the belief. Is it really even true? Many times, maybe more than not, it was simply a false belief that was in the way. A belief that maybe I wasn't compassionate or I wasn't loved etc. when I really looked at what I was saying I could objectively see through experience that the long standing belief was just a fallacy. It was from there that I could reform my belief and create new meaning about who I was, really. Belief is the volume control for manifesting. As you explore your alignment to self and explore beliefs, remember this.

Have the courage to be wrong. Have the courage to be first. Have the courage to align to You regardless of how your ego says you will look. Have the courage to say I love you, first, the courage to hug, first. The courage to reciprocate. Find mercy within your soul. Support others on their paths regardless of how their paths look to you. Find courage to hold space while others fight their flow. Find your flow and they will in turn find theirs through your reflection. Find your heart, your peace.

May you be blessed with the grace to see any internal obstacles disrupting your harmony of being, and blessed with the strength and humbleness to remove them.

​May at you be blessed with the courage to believe what is real and the awareness and courage to question what isn't.

It is through the work on self, the work of raising the platform on which you stand, that you will then start to see things from a different, more aligned point of view.

Bless you...
Powered by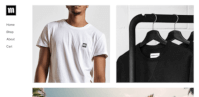 Create your own unique website with customizable templates.