Rest into that which you are and find everything.

Stop doing anyhing for a few minutes each day and work to rest into your truest self. Find that which has always been. You are a healer of you and your belief is your gateway. But, you must be a believer first.

Your belief in Christ, Buddha, Allah, Krishna. If they spoke to you now, it would be you that healed you, not them. If healing occurred it would would occur through your heartfelt belief in them; your heartfelt belief in their words. Realize though this is you. The healing rests in you and the gateway is belief.

That which is seeing this, that which is reading it....it is the same as that which is writing it.

From where I arise, you arise too.

From where Christ and Buddha and Krishna and Allah....from where they arise, we arise too.

In the end. We are no different. Be a believer. Be a believer of you. Simply be you. Be your truest most authentic you. Find the courage to do that and in so doing others will heal simply through witnessing you; simply through their belief in you.

And a wonderful side affect is that through "being you" you will "find You".

Bless you. May you be blessed with the wisdom and courage to be your most authentic self. Glimpse this and glimpse eternity.
Powered by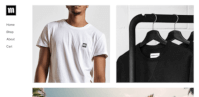 Create your own unique website with customizable templates.