Alchemy - A seemingly magical process of transformation, creation or combination.

Why this site? To bless and to share alchemy. Alchemy through blessings and subtle suggestions that may promote changes in perspective. My goal is that through reading the posts you will receive blessings and recipes of alchemy for transforming, and hopefully accelerating your spiritual search. All items written about are through experience. They have been applied on my search and I will be sharing them because they absolutely accelerated my path to my truth. The recipes or lessons shared here will allow you to increase the vibrational frequency of the energy surrounding your efforts. This site and its posts are my manifestations of divinity. An attempt to help transform your approach to seeking your truth.

Realize, much of what will be covered here will require faith in divinity. It will require the surrender ego. It will require a heartfelt belief that you do not know all, that you do not control all, and are not solely responsible for all that goes on in your life. If this is where you normally operate from, fantastic. If this seems foreign but interesting, fantastic. If this seems like a stretch for you, feel free to return when it feels comfortable and interesting. There's no judgement here, only blessings, compassion, and love.

To get started with this site, you must know why you are seeking your truth. You must be able to identify the energy surrounding your search. Is it a competitive energy, one of achievement or proudness? Is it an energy of love and good will to others? This is the first important step....finding the energy driving your search. It is important to spend time on this. Not just gloss over it.

Searching with an energy of proudness of achievement may leave you searching for a long time. I suggest aligning the energy of your why to your heart. Energize and align your why with love and compassion.

For instance, to improve humanity through improving myself. To end suffering for me, for everyone I have ever been, and everyone I will ever be.

These are heart aligned, compassion and love filled whys. Find your why in your heart. Why are you seeking truth? And then attempt to ensure it is aligned with love and compassion. If it isn't driven from there, recognize this truthfully and work to align it there. No judgement. If it is there, congratulations. Stay tuned for further posts.

May you be blessed to find what you seek. May you be blessed to find your truth.

Bless you.

Powered by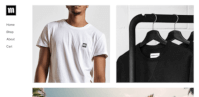 Create your own unique website with customizable templates.