A prayer to start. May I be blessed to uncover my divine potential. Blessed to find, share and fully embody the divine aspects of my truest self.

As I write I am aware I am swimming in an ocean of air. An ocean I cannot see, touch, feel, taste or smell. At first I may think I can see or feel air, but what i see and feel are what air carries in it (mosture, dust) or what air does (makes me warm, cold, moves trees, blows my hair). I know air is there I have been taught the concept of air and because my five sense let me know air is there.

As I write this I realize as well that I am immersed in divinity. I realize this because I have experienced it and through this experience I realize I have been immersed in divinity so long, with no other experience other than being immersed in divinity, that I find myself looking right past it, right through it, just like air. Simply forgetting about it being right there in front of me. I have looked past divinity for lifetimes.


---

Air moving and air not moving reminds me there is air present. But with divinity, there is never not divinity. There is just always divinity. No contrast. The fact that there is no contrast from divinity leaves it up to me to be conscious and grateful for the divinity that is always in my life. I have been blessed with the grace of experiencing the divinity around me, through me. Graced to see I embody divinity through mind, body and spirit.

Once I realized this; once I sat with it, once I stopped the chaos in my life and spent my time being it, contemplating it, exploring it, I realize just how much divinity too, impacts your 5 s

enses. All I feel, see, taste, smell and hear is divine.

---

You and I are the same.

Who is reading this, is divine spirit.

I ask you today.....at this time.....to stop.....rest a moment.....take time to allow yourself to believe in your divine nature. Sit with yourself a moment and see if you can make finding this, knowing this, the most important thing in your life; on behalf of everyone you have every been. Stop the lifetimes of suffering....now. Here.

Find your truest self then help others find theirs. Show your children, your brothers and sisters, strangers you meet. Make every interaction an interaction from your truest divine nature. Don't look past what you are.

Make today the day you fully embody the divine inspiration that you are.

Bless you....

Powered by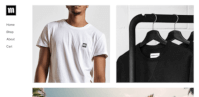 Create your own unique website with customizable templates.