Obvious things are so obvious, right, I mean sound....WTF?!?! So in your face (or would that be, your ears). Objects....I see you....I get it....you're there, a thing and all with light reflecting off you...noticed!!!


And for my healers out there, 'sup dog?? what we do...makin' a liv'n.....What we do is how we make our difference, right. Healing (my job) is my gift.


Well, back to the obvious. Objects can't occur without space. Sound can't be noticed without silence. So which is more important. The space? The object? The sound? The silence? They are not seperate you see. The are different measures of the same thing. One is easy to see, one isn't. One is looked over or not heard, one isn't.

Realize, the job can't occur without the life around the job occurring. So which is more important, the expression of the job or the expression of life around the job? Its just like sound and silence, objects and space...'job time" or "not job time". They are all the same, one giant expression of the same thing. Mooji points to this when he says "there is nothing to do, but the mind says, 'i need a job'". Living your life is it. That is all there is to do. Don't feel the minds pressure to "have to do more". Align to your spirit and work from there and witness "the job" that makes the living and the "job" of life around the living are the same job with the same importance because they are aligned to, and part of, your soul.

There is no need to dissect and compartmentalize one part of our life as better. No need to fall into the trap of needing to be busier to be making a difference. Everything we do is at all times literally an aspect of the same thing, an expression of awareness, of divinity, at all times every time. Let your heart rest here. Make your living. Live. Be.
May you be blessed to experience the peace in knowing that "You" are the great expression of healing, always. Never sell yourself short at any time, ever. May you be blessed to align and live from this place, always.


Bless you....
Powered by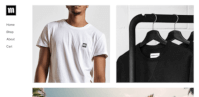 Create your own unique website with customizable templates.