Notice judgement. In my experience, I see it arises from knowing. Knowing gives rise to judgement in that an egoic "l" solidifies and two things emerge, me and the other. Trace back the different examples that give way to judgement within your experience. Notice the projection of judgement of others is a reflection of judgement for self.. Through projection we may judge others contributions or impact in society as greater or less than ours and in reverse, ours as less than or more than others. Judgement occurs in the space of dualism.

As a single organism of a body, what is more important to the human body's survival? Eating? Breathing? Drinking? White blood cells? Red blood cells? Your skin? Your heart? All are needed for the overall long term survival of the organism. It is a single unit and it is through its dance of singularity, of what appear to be separateness within the whole, that survival occurs.

What is more important, hugging of my daughter, your breath, that grain truck delivering rice in Africa, the trees, water, that little chipmunk in your backyard, the air? There is no singularity within this experience we call reality, although it appears there is. When the breath is seen as more important as the blood, then the body falls out of harmony. This is how cancer and illness start. When our experience, when every experience with the entire experience is seen as the single entire cosmic experience, viscerally, then a blessing of grace will have been bestowed.

In my experience judgement is a projection that can only arise if there is a belief that there is something outside of "you", which means a belief that "this" you exists separately, not simply within singularly of awareness as the cosmic whole; an identity-less, identity in the cosmic experience. All parts always are just as significant and impactfull. All are one ultimate experience.

May you be blessed with the gift of grace to know and feel this throughout your entire beingness.
Powered by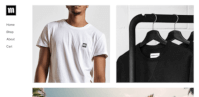 Create your own unique website with customizable templates.