When I saw this picture, I saw time and space fall away from presence. At this moment I distinctly remember peace, I remember I was present with my children in their kayaks. They may or may not have known. Looking back on this and feeling the energy there, I see I was offering them the most precious part of the human experience I have, my presence. My time and fullest attention. I was listening with every cell of my being, I was listening to feeling, I was listening to sound. I was fully aware and present.

Presence has arrived in my life, profoundly. Sometimes life demands it from you. I clearly see how many things distract me from being present. I transformatively (new word) see how my presence is my greatest offering. Presence is my gift to give, for with my presence comes love, compassion and empathy. That is who I am. Regardless of distance. Regardless of time. Regardless of where someones soul may reside now, presence from the deepest part of me, is my greatest gift, and not just to others, but to myself. Making time; making changes to find time; praying to be blessed with

time and patience

to be present with yourself, and therefor with God, is your greatest gift to give.

May you be blessed to realize this. May you be blessed to feel the overwhelming gratitude and joy that comes with the realization of the blessings that are present in your life in every waking moment."

I humbly see the healing that occurs for me and for others, simply by being me. I want to strengthen my ability to be me, to be present.

I have learned that if I ask for my hearts desire. Then Be. I will be Blessed.

On behalf of all beings, all souls I ever encounter, may I be blessed with the grace of presence.

Bless you...

May you also realize I am present with you right now as you read this. And you with me. Thank you for this blessing. May you realize the gift of those that are present in your life, in your heart. This is their gift to us. Their greatest gift.
Powered by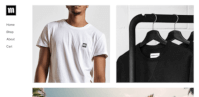 Create your own unique website with customizable templates.