What if you had the courage to believe that what you are experiencing and feeling right now, and in the next moment, and the next moment etc, is exactly what you are meant to experience and feel? What if you settled into the belief that this, as it is, is your life, just as it should be? What if you allowed humility to enter, surrendered ego, and stepped into the belief that divinity may know a bit more than you about what is right, or what was right, for you? What if you accepted what is occurring or what has occurred as correct, per divinity? Can you find compassion and empathy for now, for the past, not just for others but for you and what you are doing and have done? Stop a second and imagine the energy of what this acceptance, compassion and empathy would feel like? What would it feel like for things to be ok, for things to be just as they are or just as they were?

Realize, right.......these things are happening now. These things did happen then They aren't not happening. They didn't not happen. What if you stopped fighting against what is or what was?

Realize, this in no way says this is what should happen in the future. That assumption is not inherently in this realization or this choice. You can at any moment change things and make the next now different. You literally create every moment. I am simply saying, there is a peace, a stillness, a silence that exists within the slide into acceptance, of compassion, of empathy of life as it is or of life as it was.

There is ease in not fighting any more. There is love here.

The alchemy of acceptance, of compassion and of empathy, the alchemy of these trifecta of energies is very simply........unconditional love.

May you be blessed with courage and humility.

May you be blessed with ease through acceptance, compassion and empathy.

May you be blessed to find unconditional love of self.

Bless you....
Powered by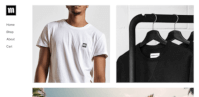 Create your own unique website with customizable templates.