In a

previous post

I wrote about the alchemy of asking, why asking is important and how the act of asking is in itself, an act of self-love. In this post, I will share my experience with the alchemy of how to ask, specifically your mindset and your energetic focus.

First, a little story. In March of 2016, I started waking up from sleeping anywhere between 2am and 4am. This occurred a couple times a week. When I woke during this period "something" was "provided" to me. By "something" I mean something I needed to know, something I needed to be aware of or something I needed to do. By "provided" I mean I just woke and knew this "something". I didn't really see it. I didn't really hear it. I just "knew" it.

Regardless of the how, as soon as this sharing of information started, I also knew (or some may say I chose to believe) that these messages were true. So, I woke, received a message I believed to be true, and where or when it applied, I started following the guidance being given. As soon as I started believing this information and following its guidence my life changed for the better. My life seemed to speed up. I was happier. Things started to "happen" for me. I felt like I was being lovingly pulled through life not being pushed around by it. People around me saw this. They could feel it. It was then, and is now, a beautiful flow.

Just a few months later, In the middle of June, I woke up one morning with the distinct message that "July 31st was the day". I read this as July 31st was my last day….here…on this earth…as me.

Up to this point every message provided to me had been true and accurate. Why would this one be any different?

So for the next few days I thought about this. I contemplated it. What would I do differently if I had 45 days left? How would I spend my time if I knew it were coming to an end?

After a few days of thinking about this….after really feeling into it, I realized….I was living my life just as I wanted.

I was spending my time just as I wanted to spend my time.

I was doing what I wanted with who I wanted, when I wanted.

I found in my heart, I needed nothing to change.

If I had 45 days left, I was at peace.

I found an enormous amount of inner peace.

And now, back to the question on the alchemy, on the energy of the ask. What I realized from this experience above was I needed to ask with peace, with non-attachment to outcome. A way to describe the energy required is outlined above.

Imagine this is your last day here. You are going to die and this is known to you and has been known to you. When is known exactly to the breath. Imagine you are at true peace with this knowing. You have reconciled anything needing reconciled and are peaceful and at ease with the future and it's outcome. Imagine, you are taking your last breathe, your last inhale. You understand without question that you are loved and that you are held in the arms of divinity and all is safe.

With that peace, with that non-attachment to outcome, with the peace of the breath of your last exhale.......ask.

Ask your true-self for the help that you seek in finding your truth. Ask your true-self for the blessing you desire. Ask with peace and ask with a mind that says, either way, whatever occurs, all is well,

I am love(d).

May you blessed to find the peace you seek in each moment.

May you be blessed to find and experience ease.

May you be blessed to perceive the messages being shared with you.

May you be blessed to know that the experiences of life, are in fact life, and may you be blessed with gratefulness for all moments big and small.

You are loved. Remember that overall else. Really….
Powered by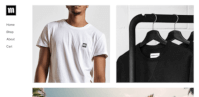 Create your own unique website with customizable templates.